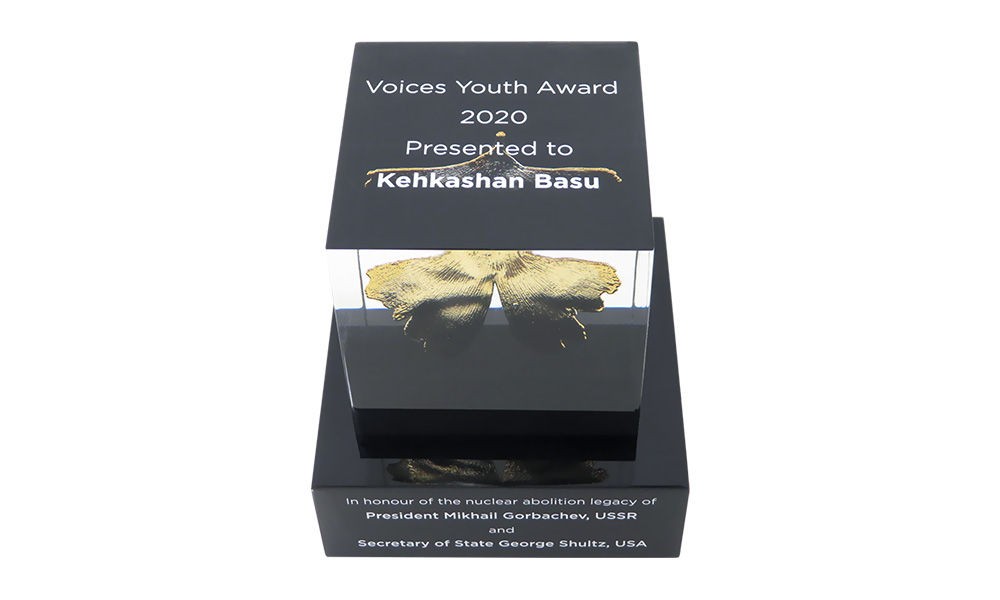 George Shultz and Mikhail Gorbachev might at first seem unlikely candidates to have inspired a youth award.
Shultz, the former U.S. Secretary of State under Ronald Reagan, celebrated his 100th birthday in December.
Gorbachev, the former President of the Soviet Union, will turn 90 this March.
But both men created a legacy that has continued to resonate with future generations, and one that became especially timely last year. December, 2020 marked the 75th anniversary of the use of the atomic bomb in World War II against the Japanese cities of Hiroshima and Nagasaki.
The Voices Youth Award draws inspiration from the efforts of the two men, which were almost realized during the Reagan-Gorbachev summit held in Reykjavik, Iceland in 1986, to curtail the international arms race and abolish nuclear weapons.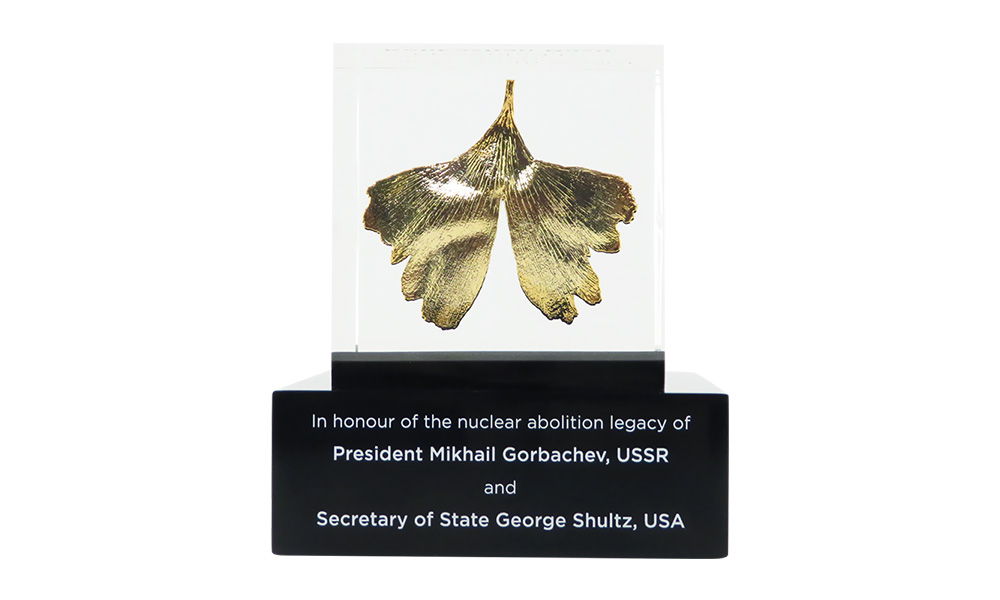 The First Annual "Youth Voices Award"
The Youth Voices Award pays tribute not only to past disarmament efforts, but will, importantly, also recognize those, several generations removed, who have sought to further them.
The first recipient of the award, Kehkashan Basu, is a Toronto-based student who grew up in the United Arab Emirates. She is the founder and president of the Green Hope Foundation, an organization that has championed both disarmament and environmental causes (Basu has addressed the connection she sees between peace and sustainability in a number of speeches, including those given before the United Nations).
Prestige Custom Awards was honored to have provided the inaugural Voices Youth Award. The custom Lucite design was presented to Kehkashan on January 6th. We're happy to note that preparations are underway for next year's honors.
The award's sponsor, the United Religious Initiative, is already seeking nominations for 2021. Submission information and guidelines for next year's award are also now available.