Maybe you thought only crystal stars and wood plaques were available for your awards. But the variations and customization options are endless. At Prestige Custom Awards, we have the expertise to create a truly custom award for any commemoration.
Our design experts will take inspiration from your event, your logo, the project, or even the recipient to design the award and guide the material selection. During the design process, we'll suggest the most effective material for the design, your budget, and your timeline. In addition, we consider shipping costs and durability as we make our award materials recommendations, so you can be confident the finished product will look great for years to come.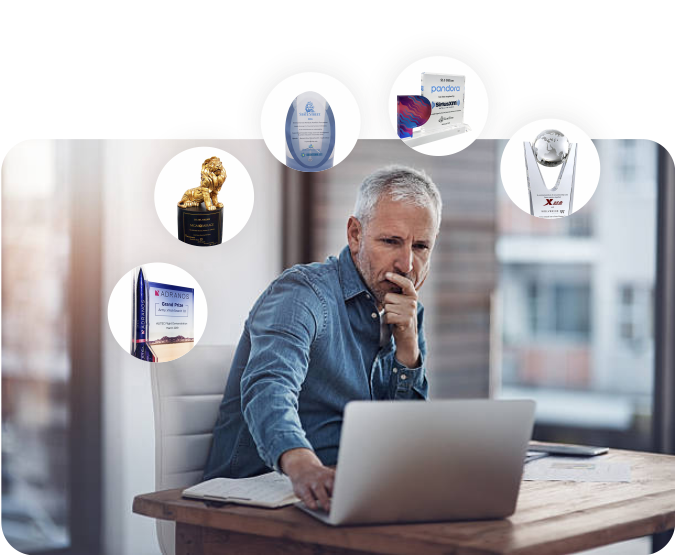 Crystal
Crystal is a classic, beautiful choice for a custom award with a high perceived value for recipients. We regularly create elegant crystal awards for high-profile brands, like the NFL and ESPN. But we also produce custom crystal shapes tailored for your logo or event. You may not realize that crystal is very versatile, making it a popular choice among our customers. Whether you prefer classic designs or a custom option, your recipients will admire and appreciate their crystal award every day.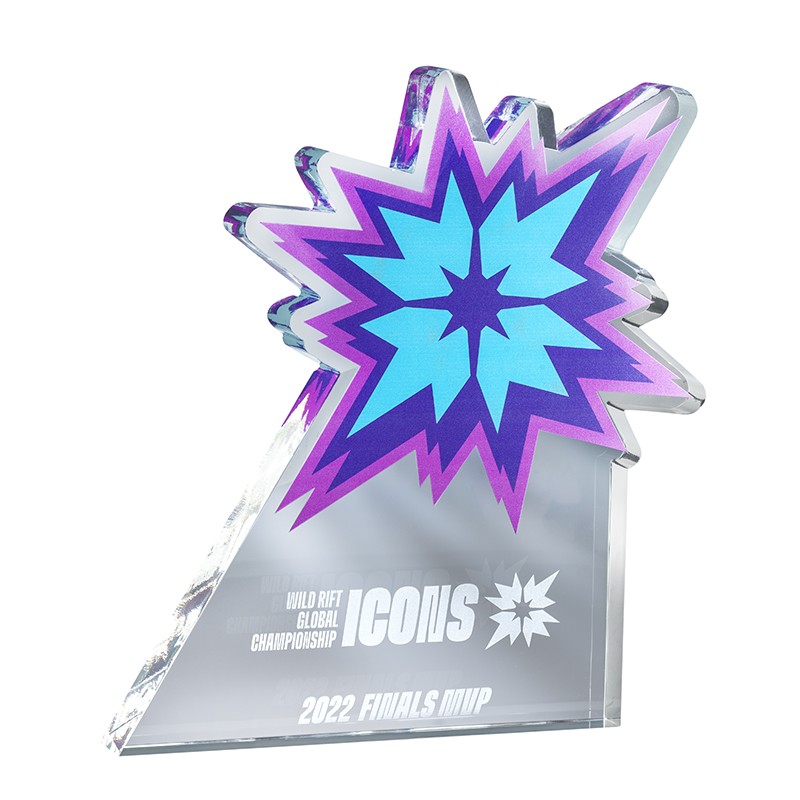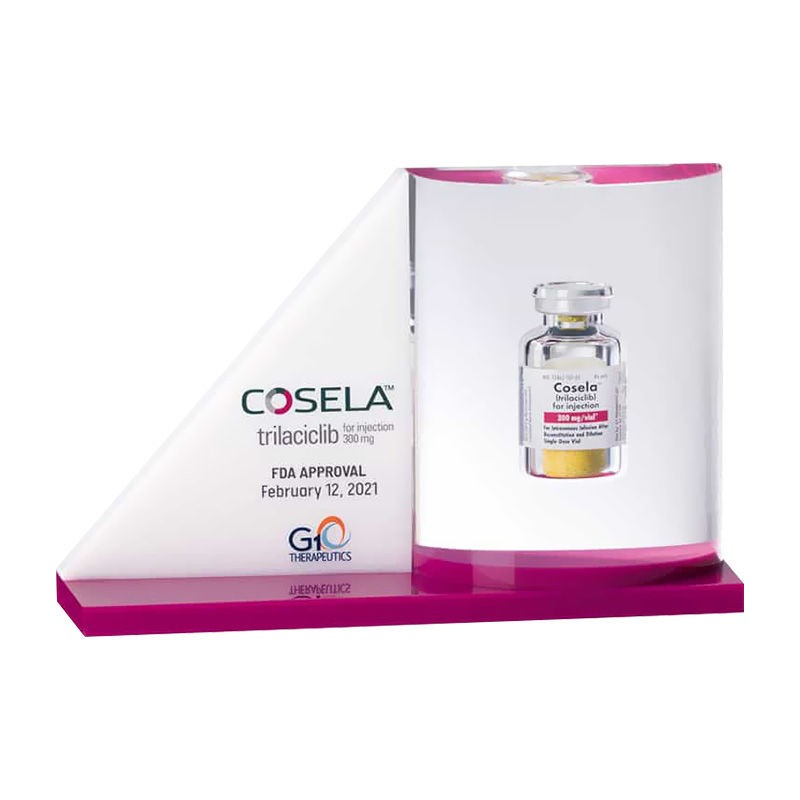 Lucite
Lucite is a highly customizable, clear, durable alternative to crystal. We can use Lucite to match your exact company colors, then embed an important object inside. Some companies choose to embed a vial of medicine or other symbols of their project. Almost anything can be embedded in Lucite, and whatever you embed will stand out. Talk to an expert to start the process today.
Acrylic vs. Lucite: A Crucial Difference
Acrylic is the actual material used to create Lucite. Lucite is a specific brand of acrylic known for its durability, clarity, and weight. While all Lucite is acrylic, not all acrylic meets the qualifications of Lucite. At Prestige Custom Awards, we only use Lucite, so you won't risk your valuable gift yellowing or discoloring over time.
Pewter & Metal
Pewter and other metal award materials add a structural design element to your piece. Pewter can be embedded into Lucite and is a popular choice for mixing materials in an award. It also provides an ideal medium for capturing detailed designs and is often used for both building and product replicas.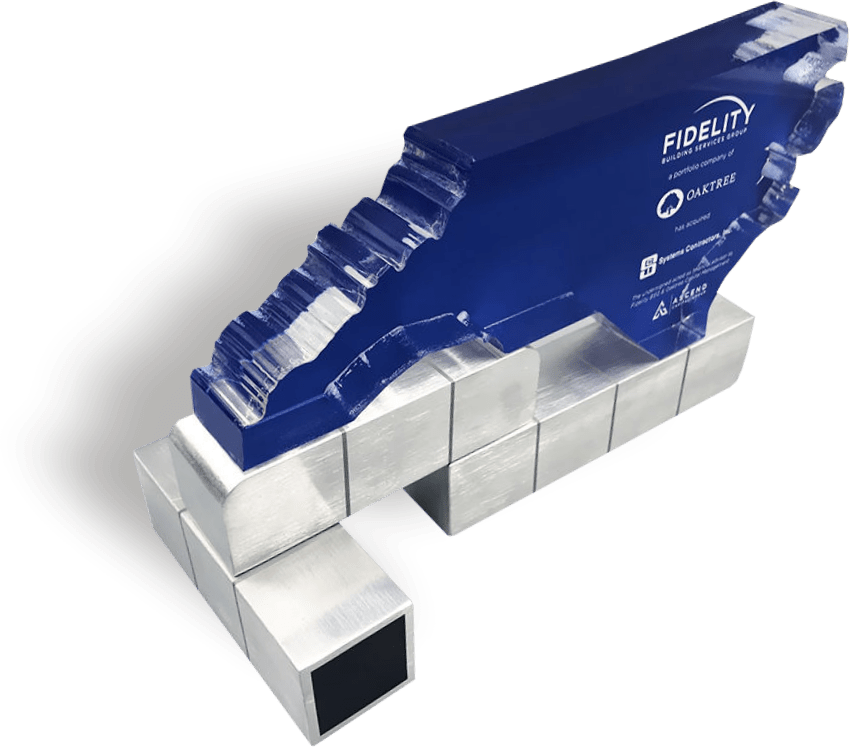 Wood
Wood provides a natural and organic dimension to any award for a variety of brands. Wood also serves as a base for the award, with another material used for the primary design component.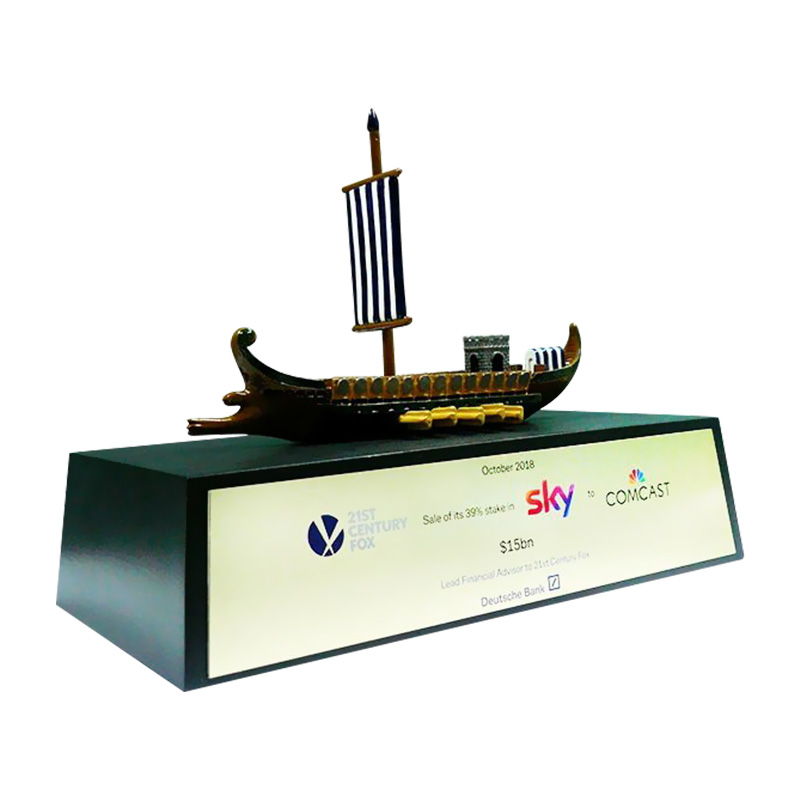 Resin
Resin allows for detailed replicas of pieces from ships to calculators and more. Resin custom awards stand out from other generic pieces on a desk with bright colors and interesting shapes.
Stone & Marble
Most often, stone and marble materials are used for the base of any award, adding an elegant touch to any design. As corporate awards become more customized, these are popular choices for a variety of companies that want to be remembered as solid and stable.