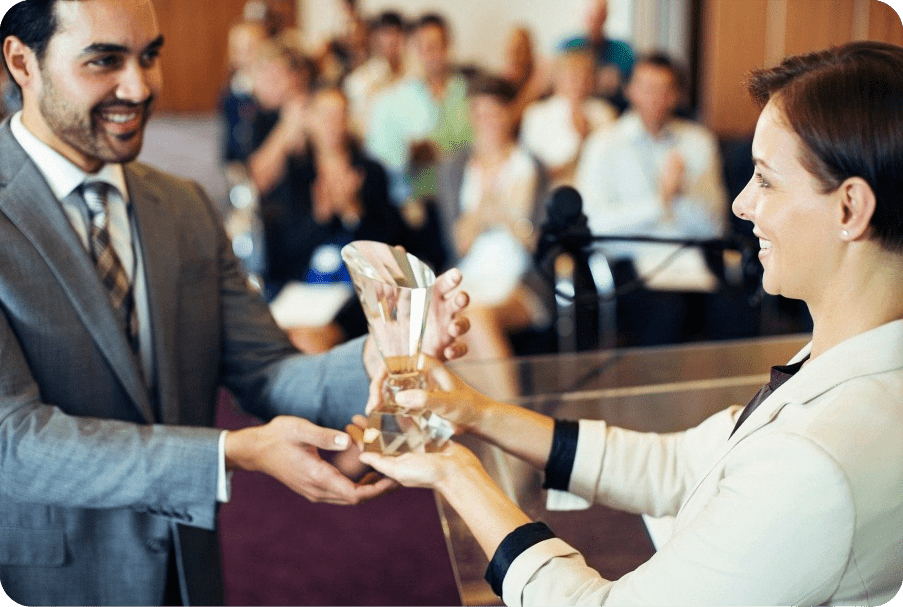 If you think company awards can only be customized with laser engraving, you haven't scratched the surface.
Remember, company awards ultimately represent your brand, from the achievements you recognize to the values you honor.
At Prestige Custom Awards, we ensure your brand is recognizable in every element of the award – from precisely capturing the shape or color of your logo, incorporating a photo of the successful team, embedding an actual piece of your product, or any other idea – so the recipient feels appreciated with a unique commemorative to add to their collection.
The case studies below show how we took an event or brand and captured the important elements in a unique, truly custom award that recipients will keep on their desks for years to come.