Logo-themed designs tend to be a frequent suggestion for custom corporate awards.
After all, the perceived value and cachet of custom awards lies in their distinctive design elements. And logos, because they are by definition distinctive, offer a ready source of ideas.
That said, even if you recognize the potential for playing off a logo in your award design,  you still may not appreciate the full range of techniques available for a logo-themed design.
And because logos are again by definition unique, they are all different—and therefore tend to lend themselves to different design techniques and effects.
Also, some of the techniques lend themselves to certain materials more than others.
The purpose of this post is to give you a starting point for exploring the many techniques for using logos as the centerpiece for an award design.
There are an infinite number of ways you can showcase a logo in your custom award design. We've highlighted five of them below.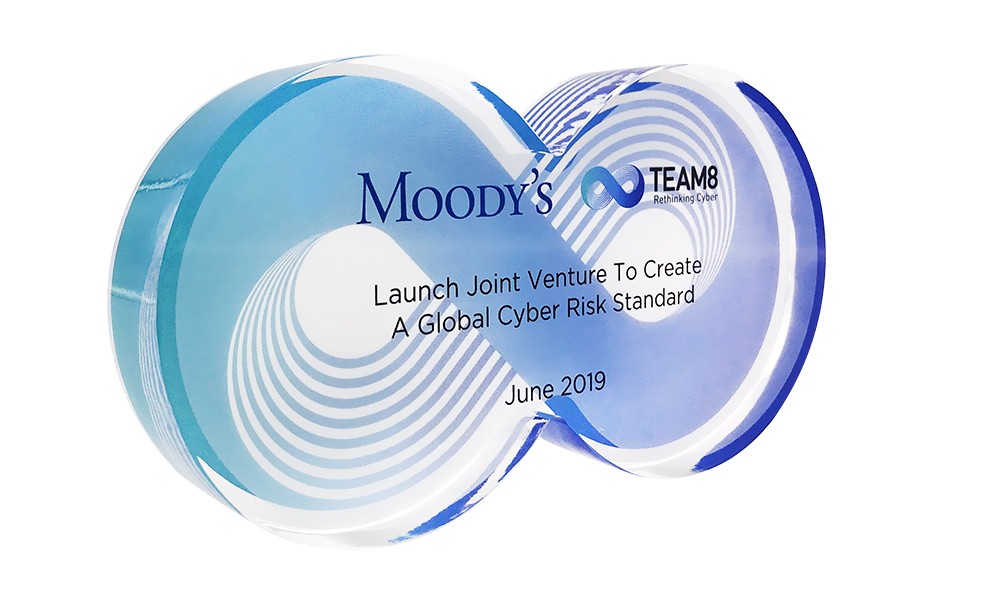 1) Custom Corporate Awards Based on Full-Logo Shapes
In these designs, as the name implies, the deal toy shape follows the lines of the full logo shape.
Designs of this sort can come in a variety of media, including both crystal and Lucite.
In the crystal design above, for instance, celebrates a corporate joint venture. The design piece takes its shape from the icon portion of the logo of one of the joint venture partners.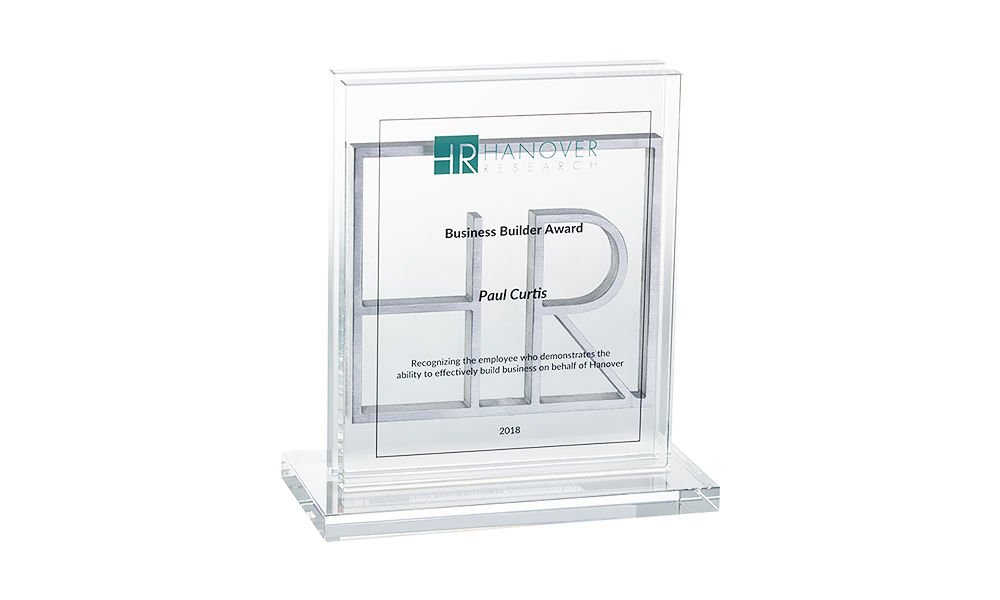 2) Custom Award Designs Using Logo Cut-Outs
Cut-out designs feature a freestanding element of the logo–typically the icon portion.
This type of design is fairly common, and, again, can appear in a variety of media, including both crystal and Lucite.
In the example above, the icon portion of the logo is rendered in metal between two crystal pieces.
Another example is the Lucite design below, which commemorates the opening of an Under Armour facility.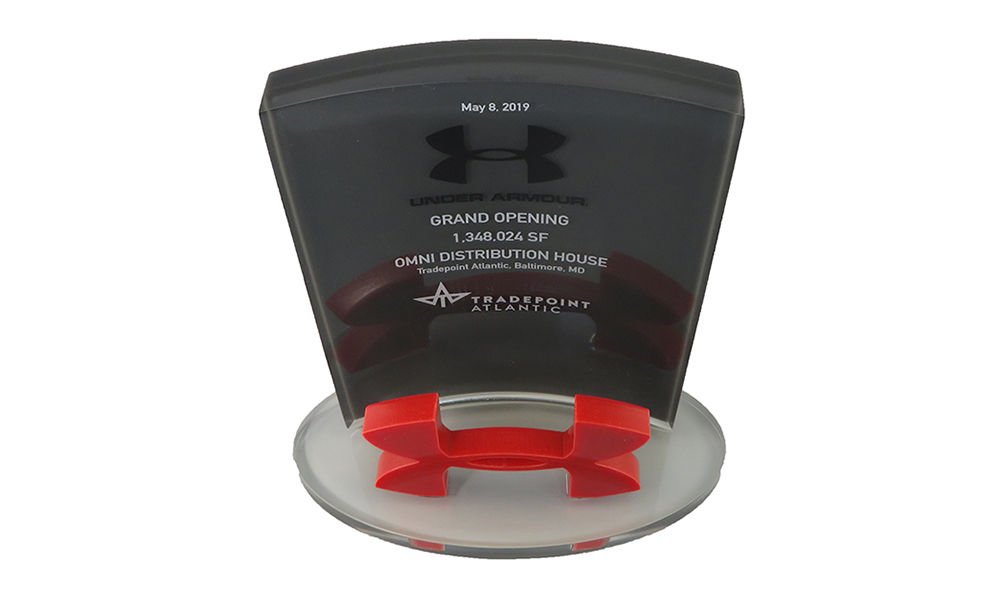 3) Custom Awards Based on a Logo's Contours
Contour designs make use of all or part of a logo in the outer edge of the design.
Here again, not all logos will lend themselves to this type of technique. But when used with an appropriate logo, the technique can result in some fairly compelling logo-themed designs.
Importantly, this kind of effect can be rendered in a number of media, including both crystal and acrylic (Lucite), as shown in the examples below.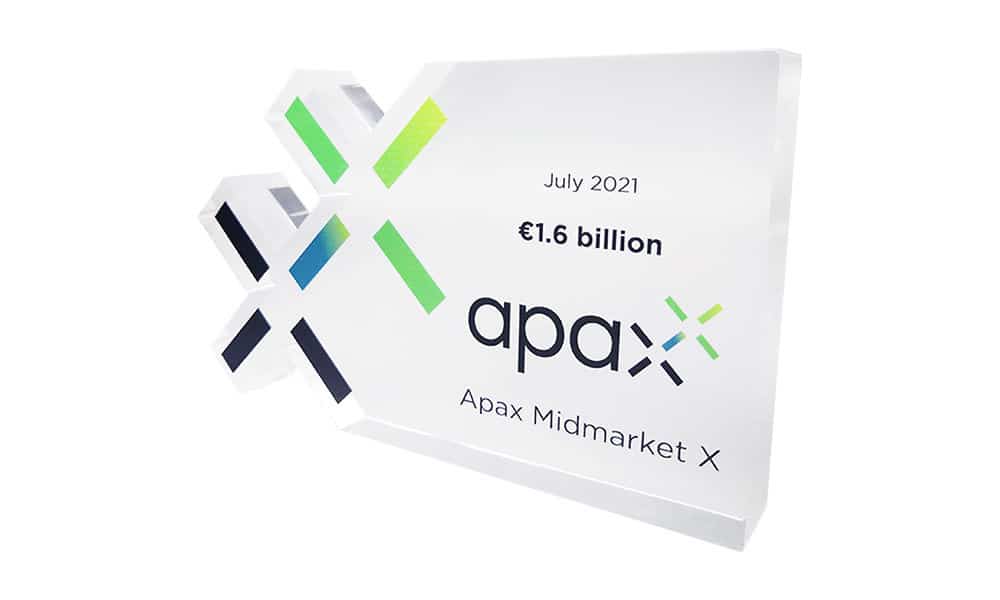 One example of this technique is the crystal design shown above, which celebrates the launch of a London-based fund focused on digitally-enabled companies in healthcare and telecom.
4) Award Designs Incorporating Medallions and Other Embedments
Another way to showcase a logo is a branded Lucite embedment.  For example,The award below, designed for Krasdale Foods,  features a pewter medallion with the company's logo.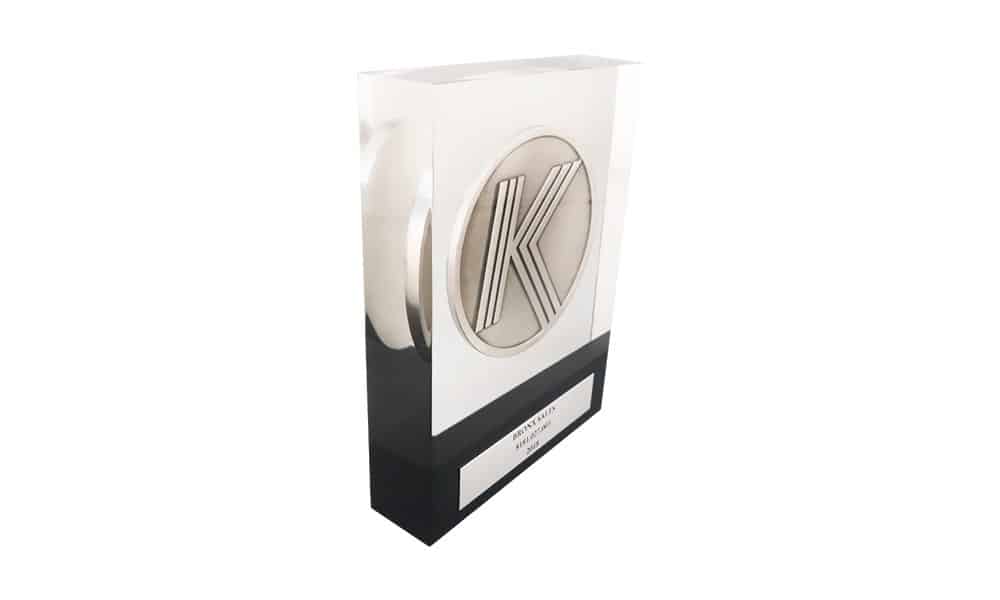 5) Custom Designs Featuring Laser-Etching Techniques
The laser etching is a technique that can produce an array of effects; it also provides a number of creative ways to render a logo.
A laser can be used to cut a three-dimensional plexi rendering of a logo (as in the Under Armour piece above). It can also be used to produce a striking three-dimensional effect within crystal.
Most commonly, though, it is used as a decorative backdrop for a design, as in the piece below. Here again, the icon portion of the Phoenix logo is used more subtly, as a backdrop for the text. (The piece celebrates the successful launch of a Asia-focused real estate investment fund.)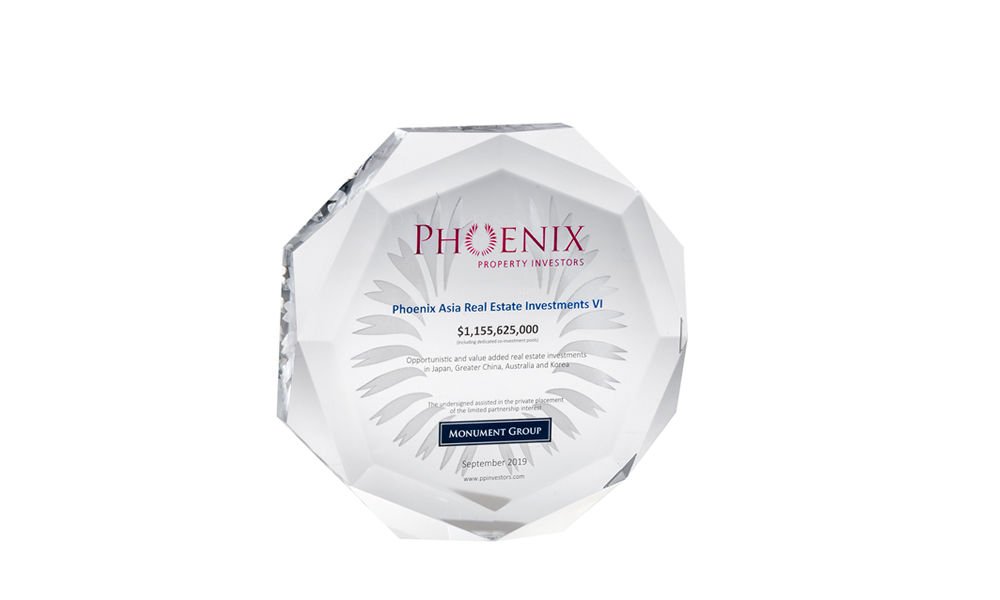 Get The Custom Corporate Awards Process Started
The pieces shown here by no means cover all possible options for logo-inspired award designs. On the other hand, they hopefully might've provided you with at least an initial starting point for considering potential design ideas.
A number of other factors might affect your ultimate design choice. These include your budget, your timetable, the nature of your award, and, as mentioned, the specifics of your logo.
It shouldn't be your responsibility navigate these factors to come up with fully-realized designs entirely on your own. Our purpose here was to help crystallize your thinkin.  At Prestige Custom Awards, we have the experience and expertise to help you get the award design process started from there.