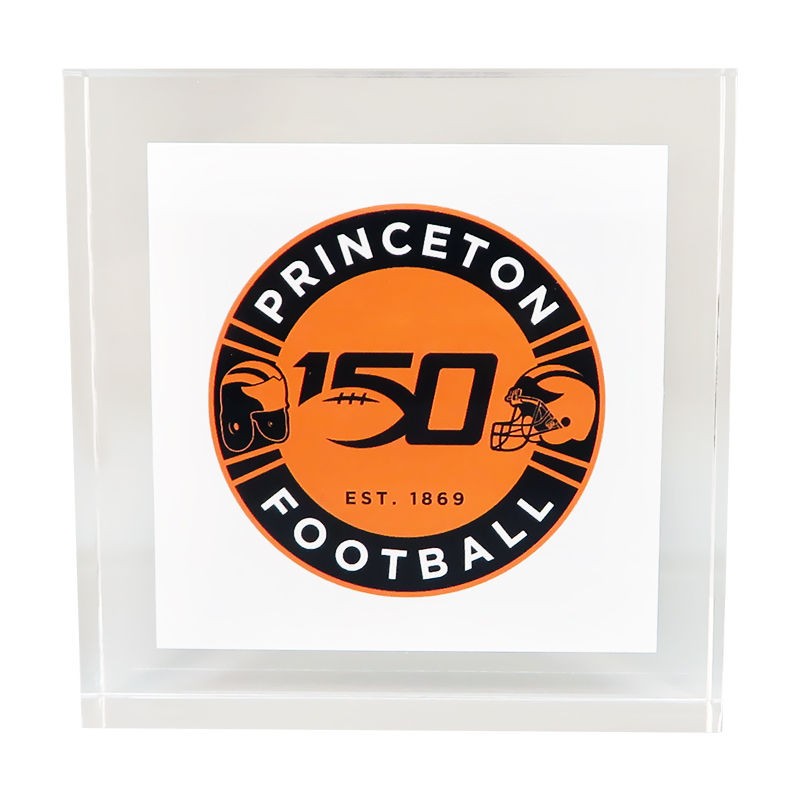 Princeton University alumni and fans gathered recently at Yankee Stadium in New York.
But it wasn't to lend support to Mike Ford, a Princeton alum who'd been called up from Scranton to join to the Yankees roster.
…or to catch a relief appearance by David Hale, a former Tiger economics major.
It wasn't even for baseball.
On November 9th, 2019, when many football fans nationally would be focused on two match-ups of the undefeated, LSU vs. Alabama, and Penn State at Minnesota, Tiger fans had come to The Bronx to see a third game pitting undefeated teams: Princeton and Dartmouth.
The Princeton contingent was there as well to help commemorate its football team's 150th year.
Princeton's celebration also marked another anniversary—namely the very birth of college football itself.
For on November 6, 1869, Princeton took on Rutgers in the first-ever college football game.
Princeton Football: A History Worthy of Recognition
And just for the record, Princeton dropped the game 6-4.
But the Tigers, apparently, left the field defeated but with some pretty good takeaways. They then proceeded to beat Rutgers the next 31 straight times.
Beyond a lopsided record against Rutgers, the Princeton football program would go on to a number of other impressive feats, including winning 28 national titles between 1869 and 1950, and fielding a Heisman Trophy winner (the Ivy League's last) in Dick Kazmaier in 1951.
And, over the years, an eclectic group of players would also take the field for the Tigers, including:
Edgar Allan Poe:  No, not the guy who inspired the name Baltimore Ravens, but his nephew. He captained the 1889 team (and was also a Tiger lacrosse player).
Pete Gogolak: On the heels of a 54-yard field goal against Cornell, Gogolak went on to revolutionize the pro game as the NFL's first soccer-style kicker.
Cosmo Iacavazzi: The memorably named, record-setting back went on to play with the Joe Namath-era Jets, and become a member of the College Football Hall of Fame.
Jason Garrett: A two-time Super Bowl winner with the Dallas Cowboys, and, until the end of the 2019 season, the team's longtime coach, Garrett ('89) starred at quarterback along with his brother Judd ('90).
Dennis Norman:  Norman, an '01 graduate, was one of the school's all-time greatest offensive lineman, and played center for 6 years in the NFL.
Keith Elias: Still Princeton's all-time leading rusher 26 years after his graduation, Elias's fearlessness would also make him a fan favorite with the New York Giants.
Hobey Baker: The namesake not only for Princeton's hockey arena but also college hockey's equivalent of the Heisman Trophy, Baker was also an accomplished football player who led Princeton to a national championship in 1911.
Prestige Custom Awards was honored to help Princeton Football commemorate not only the founding of its program, but also the advent of the game that so many of us love.
David Parry is the Director of Digital Strategy for The Corporate Presence and Prestige Custom Awards, a designer and provider of custom corporate awards, ranging from creative employee and client recognition awards to the NFL Commissioner's Awards and ESPN's ESPY.