Custom Acrylic Awards: What Are Some of My Design Options?
You may be more than happy to let your vendor handle all the design details for your custom acrylic award.
That's fine: we're happy to handle all aspects of the design and production of your award.
But even if you don't have the time or interest to provide much input into your award design—or simply don't think you're at all creative—you may still want to have some basic information on design options and features.
Common Techniques & Features for Custom Acrylic Awards
In this section, you can learn something about techniques and procedures more commonly associated with custom acrylic (also known as Lucite) awards. This is by no means intended as an exhaustive list; instead, our goal here is just to illustrate some design features for those clients who might potentially find the information interesting or useful.
(In addition to acrylic awards, you may also want to consider custom crystal awards . Elsewhere on this site, we address the advantages of crystal vs. acrylic custom awards, and also talk about 3-D laser-etching, a process unique to crystal.
Acrylic Embedments
Below are photos of objects placed in acrylic, commonly referred to as acrylic embedments, or Lucite embedments.
Please note that not all materials can be placed inside acrylic. Acrylic production involves a baking process which some materials can't withstand—including rubber and plastics.
(There are alternatives to embedding objects that won't hold up to the baking process.  In cases where it's unclear whether the object will successfully embed, we will perform a test before proceeding further).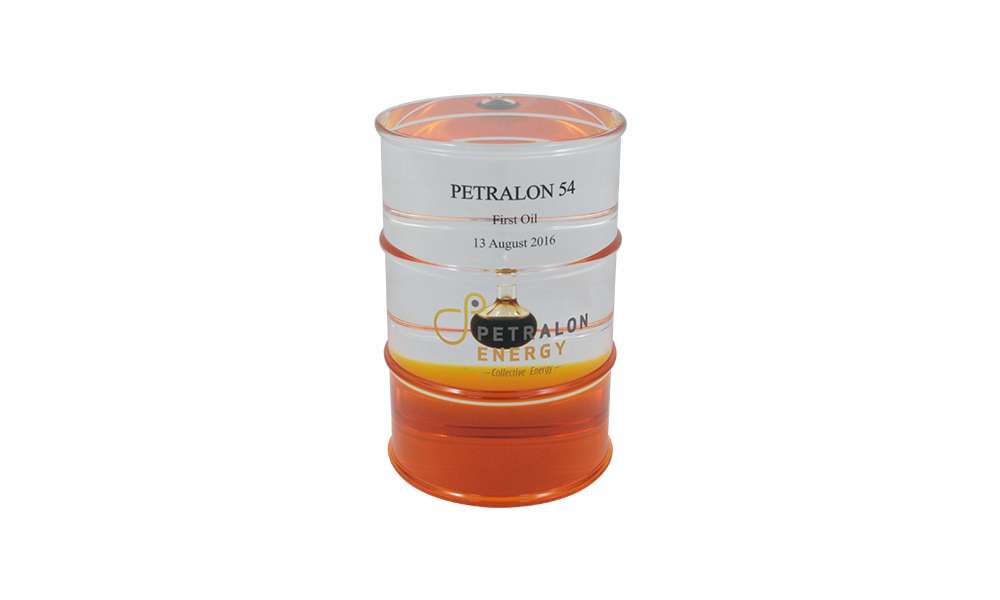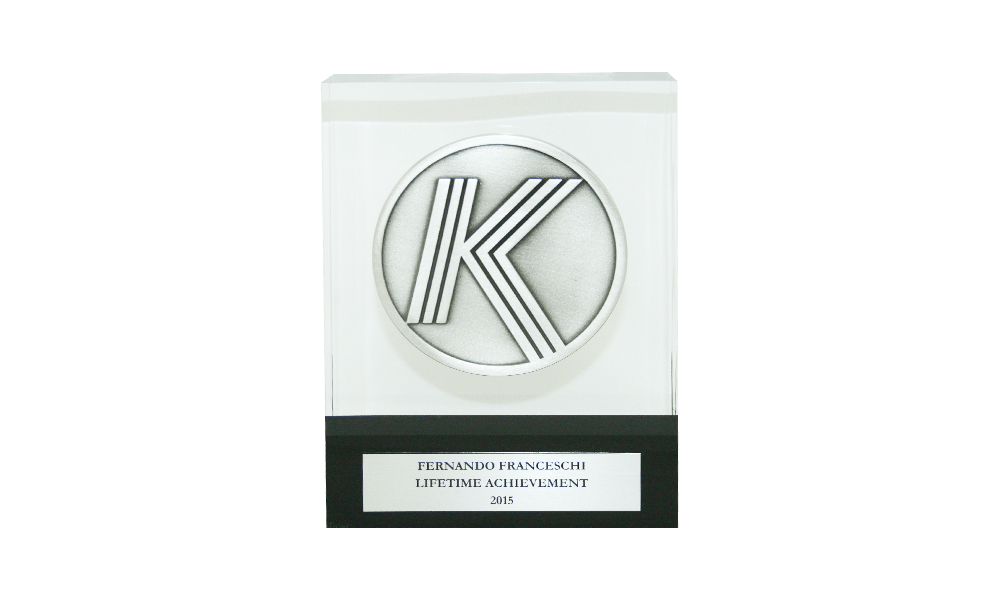 Cut-Plexi
Acrylic can be manipulated in a variety of ways, which makes it especially suited to replicating logos. The pieces below replicate logos three-dimensionally.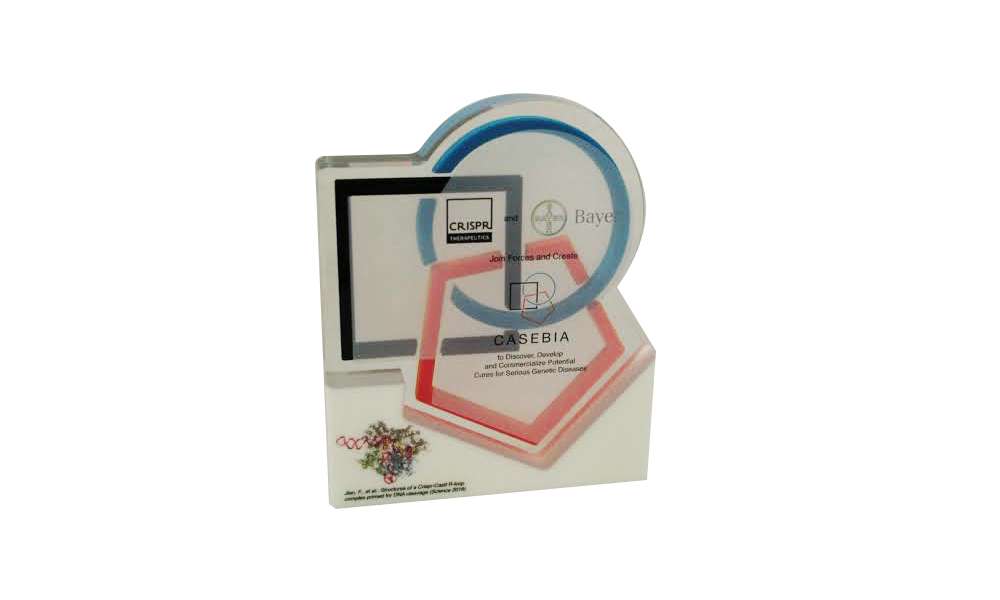 Laser-Etching & Clear-Cut Etching
Several of the pieces shown here illustrate the use of laser-etching in acrylic. Also shown here ( X and Y) is clear-cut etching, in which etching has a three-dimensional or raised quality.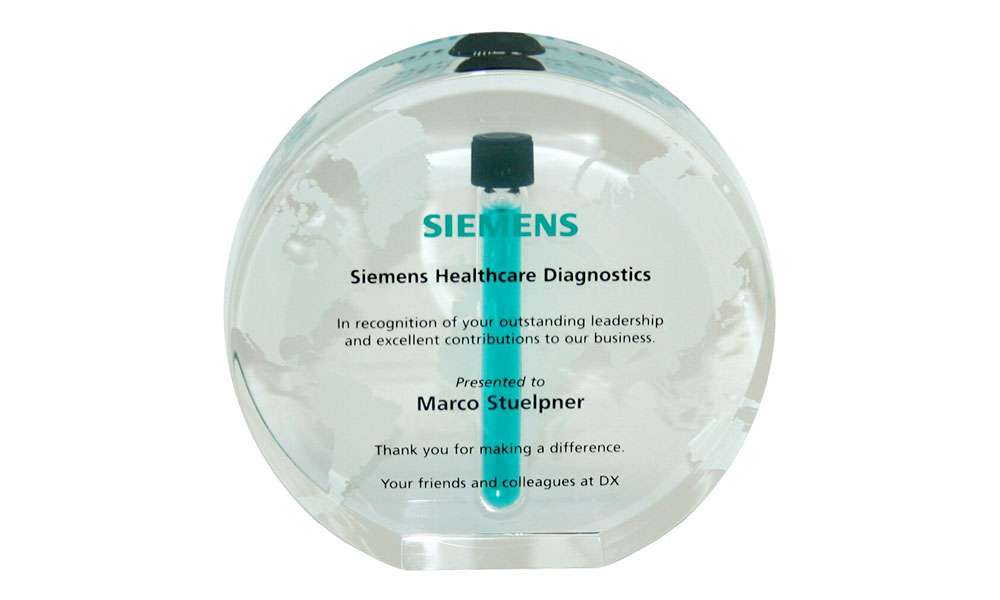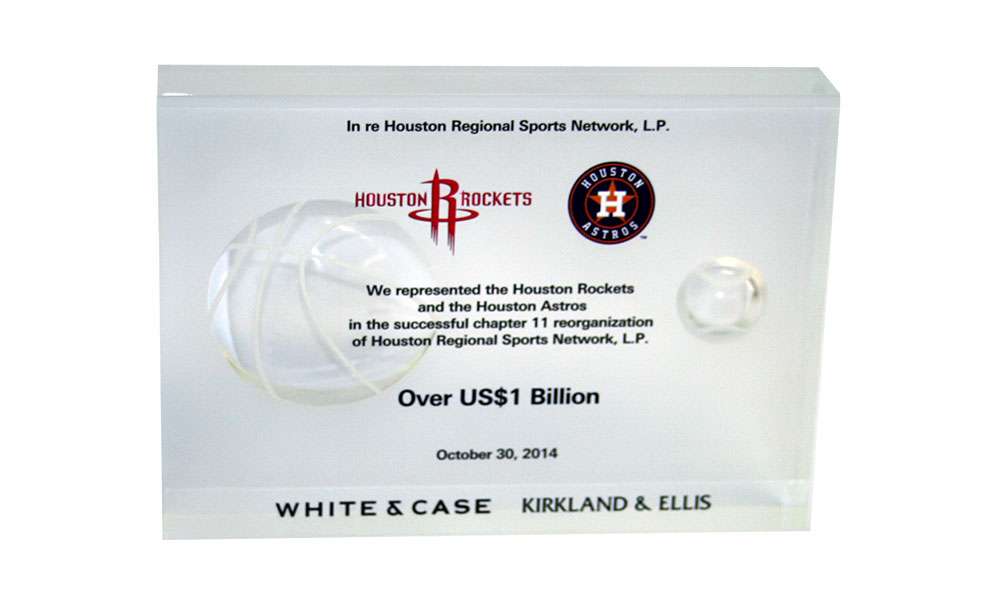 Plexi Backs & Bottoms
Plexi backs and bottoms can be used to introduce color to a piece, commonly a color or colors pegged to a logo. They can also be shaped or lasered (as in the X piece) to highlight or set off a logo.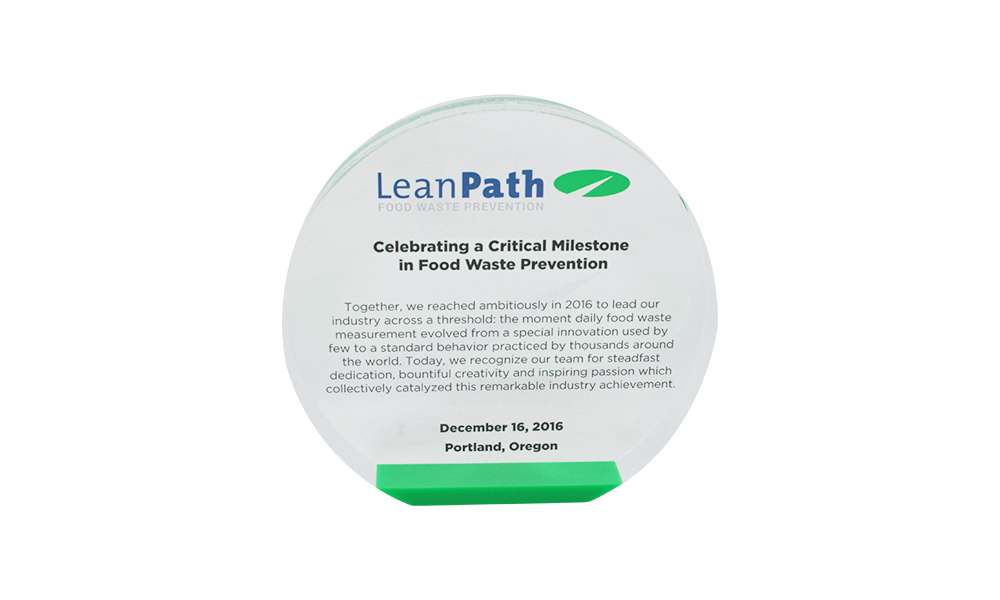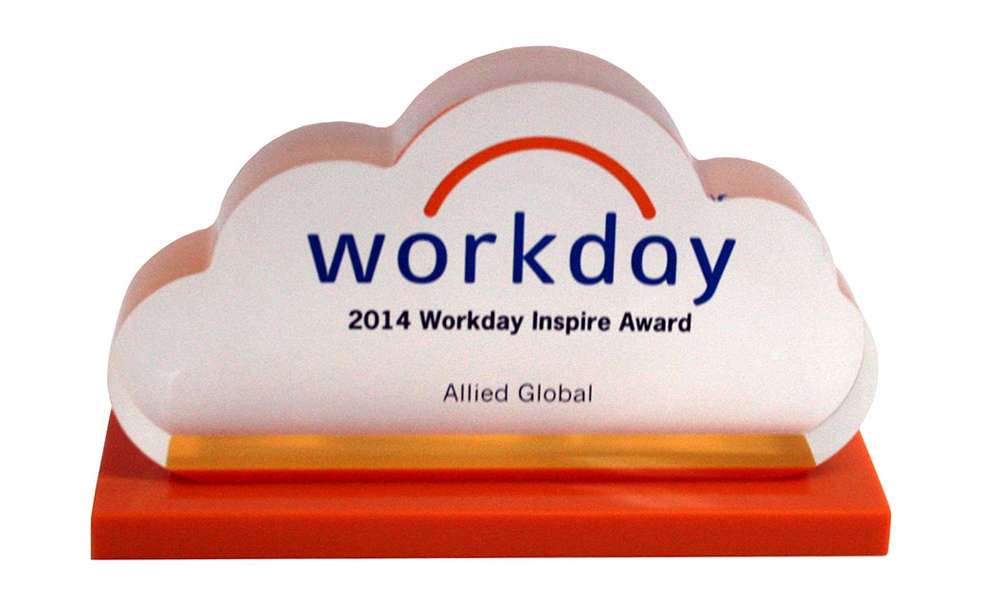 Shadow Boxes
Shadow boxes are also commonly used as a framing device to introduce or amplify logo colors, as in the University of California, Berkeley sports award shown here.