You have a number of choices when it comes to materials for your corporate award or gift.
But which will work best—-and from both a design and cost standpoint?
As you browse our site, you will see designs featuring a variety of materials, including acrylic, crystal, resin, pewter, and wood. However, visitors to our site—as well as most of our longest-standing customers—overwhelmingly tend to favor two materials for their awards and gifts: acrylic (Lucite), or crystal.
Crystal vs. Acrylic: Some Features & Advantages
Once again, depending on your design and budget preferences, you may want to consider designs in media other than acrylic or crystal. We would be happy to provide these for you.
But for the most part, you will most likely—at least initially—want to consider using either acrylic or crystal.
How do you choose between these two materials?
It's not a decision you'll have to make alone; we can suggest materials—and provide you with design ideas—that are tailored to both your award needs and budget.
Even so, you still may want to familiarize yourself with some of the general characteristics of each material, in order to make a more informed choice.
Selecting Crystal for Your Corporate Award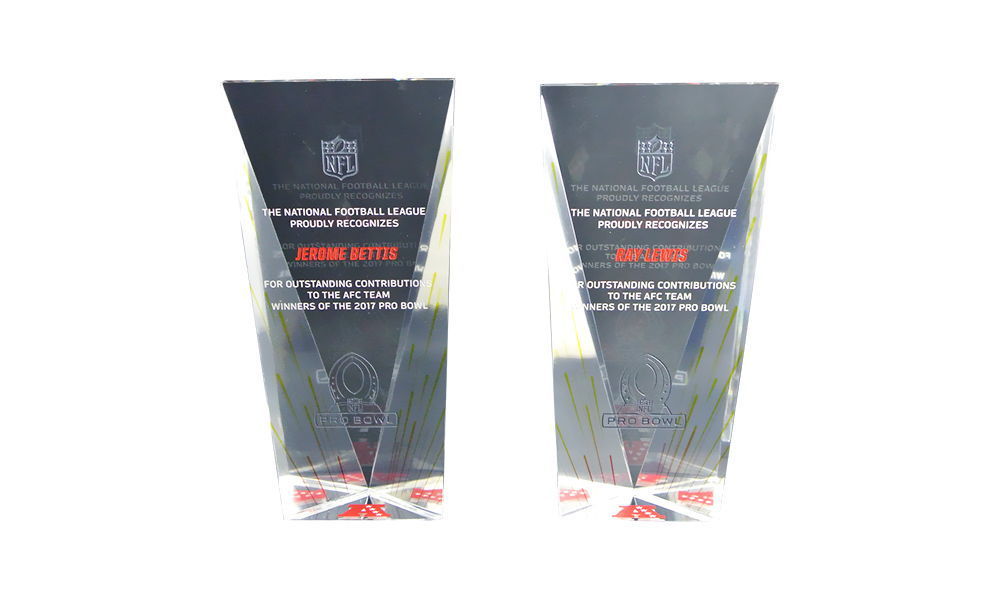 3-D Etching: The process of 3-D etching is unique to crystal—and the effect can be striking.
Heft: Crystal tends to be heavier than acrylic. For some people, this can give crystal a more substantial feel—and more perceived value and cachet.
Artwork & Text Placement: Text and artwork are usually printed or (more often) etched on the surface of the crystal—not placed inside as with acrylic.
Brand integrity: Exact reproduction of colors is limited in crystal.
Shipping: Because pieces tend to be heavier than acrylic—and require more protection due to their fragility—shipping costs for crystal tend to be higher
Selecting Acrylic (Lucite) for Your Corporate Award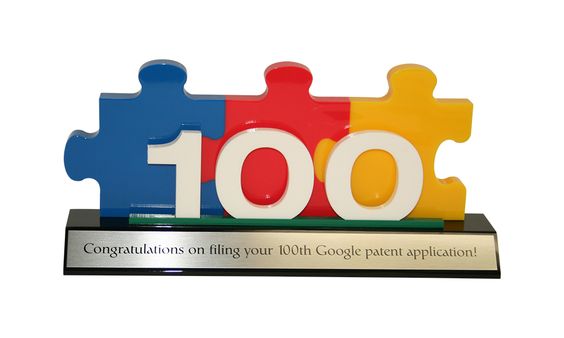 Versatility: Acrylic is extremely malleable, and can be molded and machined into a wide variety of shapes—especially important if you want to replicate, for example, a logo or product.
Brand Identity: Precise color matching is possible in acrylic (in crystal, on the other hand, PMS colors can't be matched).
Embedment Capability:  Unlike crystal, objects can be placed inside acrylic (with certain exceptions). This might make possible, for instance, a piece showcasing your or your client's actual product. (Follow this link for more information and tips on Lucite embedments.)